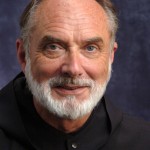 In his bulletin message on January 20, 2013, Father Jerome Tupa offered the following:
"While I was on campus when Josh Guimond disappeared, I did not personally know him."
Remember, the January 7 letter that Tupa is responding to never links Tupa to Joshua's disappearance. Tupa does just that, however, in his written response.
Tupa admission that he was on campus when Joshua disappeared certainly doesn't rule him out as a suspect. Also, whether or not Tupa "personally knew" Joshua is irrelevant to Joshua's disappearance.
Joshua was a junior at Saint John's at the time of his disappearance. Father Tupa was reportedly one of Joshua Guimond's resident advisors. Joshua was outspoken, involved and by some accounts, a leader. Tupa's statement simply begs the question, "What does 'personally know' mean?"
More on Tupa's Bulletin Message… Here